We offer a full range of commercial asphalt paving services to help you do what's best for your business.
Here at R & R Paving and Grading, we know your business is important to you, and we want to help you do what's best for it. In order to keep your business successful, one thing you will need to do is keep your parking lots and driveways in great condition, and our team offers the top-notch paving services you need to do just that.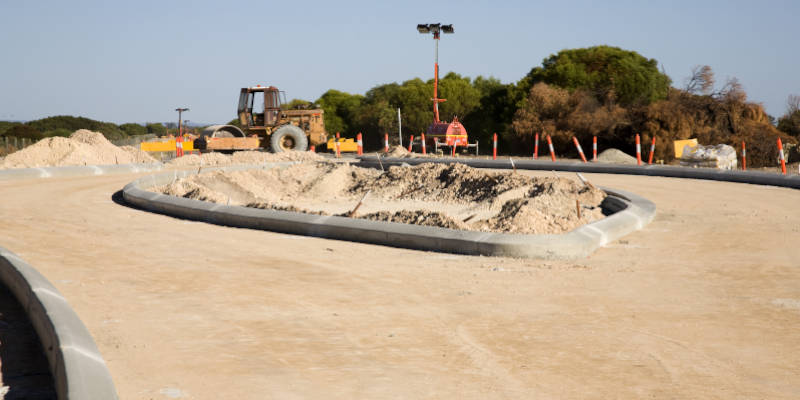 We are proud to serve the Crossville, Tennessee area, and we encourage you to turn to us if you need any of the following services:
Curbing
Land grading
Parking lot maintenance
Asphalt patching
Asphalt paving
Seal coating
Striping
I highly recommend.
"They were very professional, very reasonable, and helpful, even as we made some adjustments along the way. I highly recommend."
★★★★★ Steve G.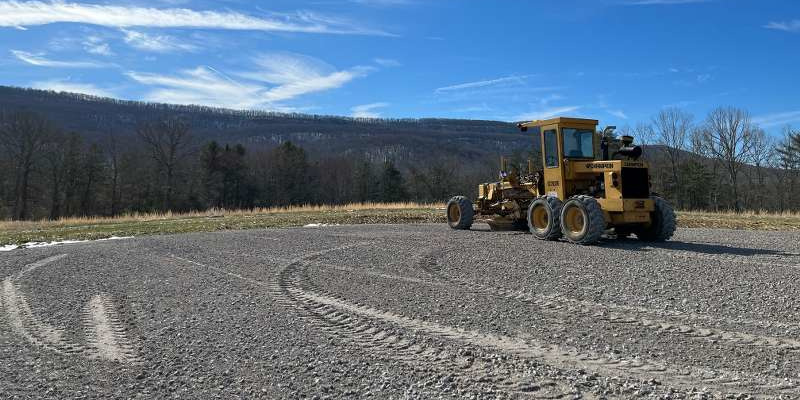 Grading
We'll handle all the excavation and grading to ensure your pavement sheds water properly.
Paving
Our team has over 30 years of experience in the paving industry, so you can count on us to help you with all your paving needs.
Striping
Our team provides striping services to ensure drivers using your pavement will always know where to go.
We provide top-notch asphalt paving services.
Common Questions About Our Commercial Asphalt Services
If you run a business, chances are there's a parking lot or a roadway you're required to maintain outside your building. We offer a number of asphalt services to help you keep your surfaces in great shape, and we've answered some questions about them down below.
What asphalt services do you offer?
We offer a wide range of asphalt paving and grading services that include everything from curbing and land grading to seal coating and striping. Whatever type of asphalt services you need, you can feel confident that we can provide them.
Can you help me maintain my parking lot?
Yes! Taking care of your business' parking lot can be a ton of work. With our services, we can help you keep your parking lot in great shape at all times.
What qualities should I look for in a paving contractor?
Your paving contractor should be reliable, communicative, and focused on getting great results for your project. They should also go above and beyond to ensure your satisfaction when working on your paving project.
What sets your paving company apart?
Our paving company has extensive experience in the industry. We're also known for our comprehensive prep work and the exceptional way we treat our customers.
How do I obtain an estimate for a paving project?
If you want an estimate for a paving project, give us a call. We'll go over your project in greater detail and give you a basic estimate of what it will cost for free.
---
At R & R Paving and Grading, we serve customers in Crossville, Tennessee and the surrounding area, including Cookeville, Sparta, Livingston, Spring City, and Jamestown.
Why Choose R & R Paving and Grading?
Our team has three generations of experience in the paving industry, and we are committed to delivering top-notch results. We strive to stand apart from other paving companies through the quality of our services, and we encourage anyone who needs help with a paving project to reach out to us.
We made this restaurant's parking lot look like new!
Asphalt may be the perfect material for your project.