Our team provides striping services to ensure drivers using your pavement will always know where to go.
Here at R & R Paving and Grading, we have been working in the paving industry for the past three generations, and we have worked on countless projects in that time. Our team has the right experience to deliver the top-notch paving services you need to create the perfect driveway, parking lot, or other paved structure for your business or home, and we can provide additional services to help you put on the finishing touches.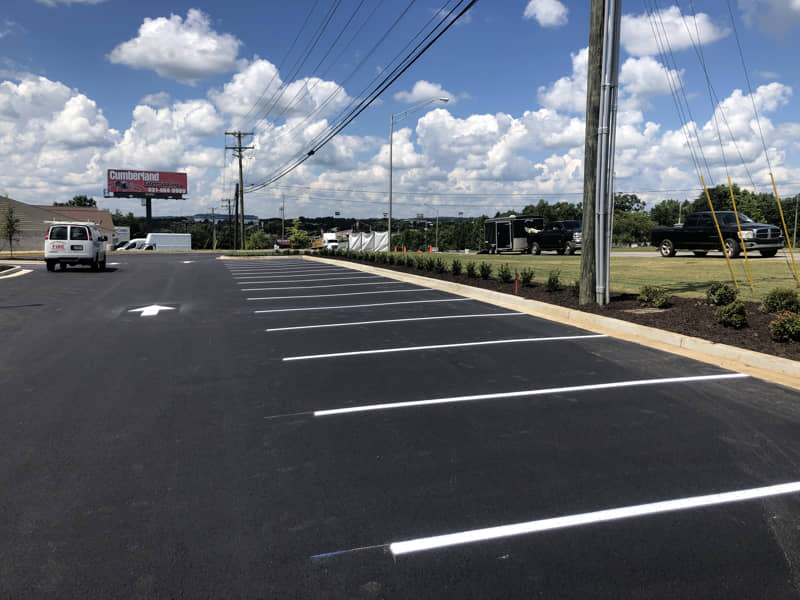 For example, when paving parking lots or roads, we can handle the striping process, which involves painting the lines and other markings that tell drivers where to go. Asphalt paving is primarily used for surfaces intended for cars, which means striping is an essential part of completing these structures and making them safe to use.
R & R Paving and Grading – Providing you with top-notch asphalt paving services.
A lack of clear guidelines for drivers to follow will increase the likelihood of collisions, so it's important to keep your pavement markings clear and easy to read. Whether you need striping services to put lines on a new parking lot, have faded lines re-painted, or change your existing parking scheme with new striping, our team has you covered.
We are proud to be a part of the Crossville, Tennessee community, and we want to help you keep your parking lot, driveway, or other asphalt structure in great condition. If the paint striping on your asphalt has faded over time, just give us a call to have our experts come refresh the paint and make your lot look as good as new.
---
At R & R Paving and Grading, we offer striping services for customers in Crossville, Tennessee and the surrounding area, including Cookeville, Sparta, Livingston, Spring City, and Jamestown.