As a business owner, you understand the importance of first impressions. One way to achieve a good first impression is by having well-maintained driveways and parking lots. This is because potential clients and customers will pull up to them before entering your premises. If your parking lot is stained or cracked or has faded striping, they'll probably get the wrong impression of your business.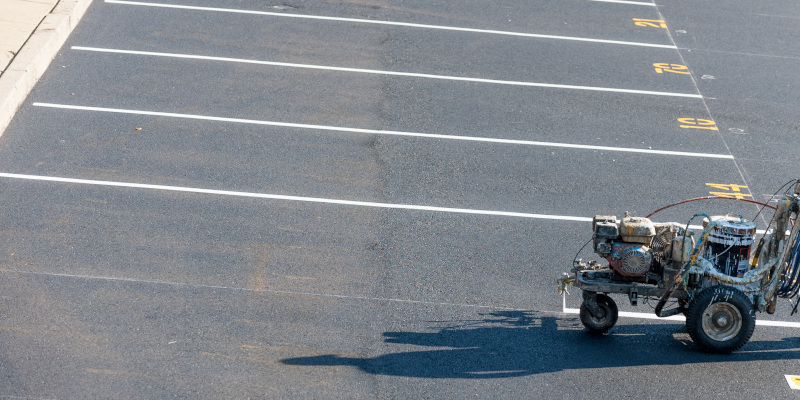 Therefore, striping your parking lot should always be a priority. Doing so also comes with several added benefits, including:
Improving traffic flow. A well-striped parking lot has clear and visible lines, which will help guide your customers' cars into the proper parking spots. Furthermore, if you have a busy lot, striping can help improve navigation. This will reduce incidences of congestion and accidents, giving your customers a positive experience.
Maximizing space. Striping your parking lot will clarify parking limits to your clients. This means that they (hopefully) won't park at the wrong angle or leave too little space for other cars. As a result, you'll benefit from more parking space, especially during peak hours. Furthermore, striping will allow you to add designated parking spots for the disabled and other special needs individuals.
Improved appearance. Striping can also give your parking lot a much-needed facelift. The sight of freshly painted lines and symbols will appeal to your clients, showing them you care about first impressions.
At R & R Paving and Grading, we pride ourselves on providing quality striping services for your business. With over 30 years of experience, we are confident we can give your parking lot a much-needed facelift to drive more business toward you. Get in touch with us today.