Over time, regular use and exposure to the elements can weaken asphalt, leaving cracks, potholes, or other issues that need to be addressed by a professional asphalt company to ensure the life of your driveway.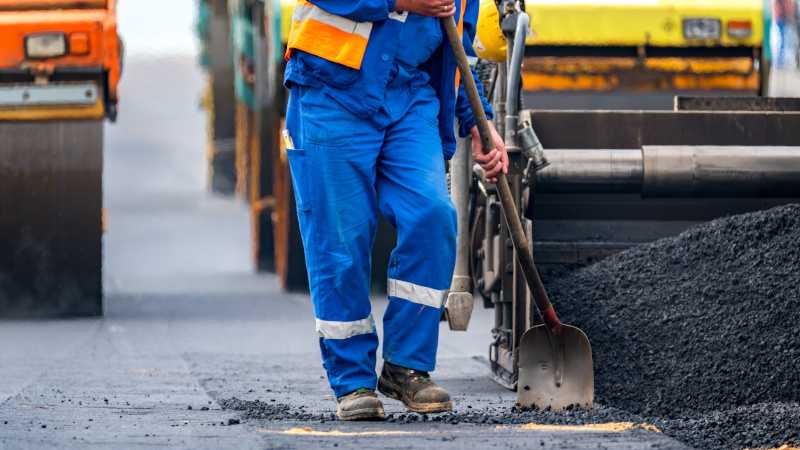 Here are some of the signs that it's time to call in an asphalt contractor for maintenance or repairs:
Drainage Issues: Inadequate drainage in your asphalt paving can lead to moisture penetration, causing damage to the layers underneath. If you observe the formation of puddles or water retention on your parking lot, it is essential to schedule maintenance work promptly.
Cracks: It is crucial to address cracks promptly, as they can worsen over time and harm the underlying subgrade. If the cracks are deep and extensive, it might be necessary to replace the affected area completely. Seeking assistance from an asphalt contractor will ensure a thorough damage assessment.
Buckling, Bulging, or Warping: Buckling and warping occur when the asphalt's base is compromised, either during construction or later on. Heavy traffic on cracked asphalt can result in buckling and warping. If water infiltrates the paved surface, it destabilizes the subgrade. A permanent fix requires removing and appropriately replacing the affected subgrade and asphalt.
Color Fading: Asphalt ages naturally, causing its color to transition from black to gray due to oxidation. Aged asphalt is more susceptible to cracking and becoming brittle. Regular seal coating and crack filling can prevent further damage and safeguard its integrity.
Contact us at R & R Paving and Grading today to discuss your needs and concerns with an asphalt contractor.