While there some property maintenance or improvement projects that you can likely handle yourself, there are many others that should really be left to the professionals. For example, if you need to pave (or re-pave) a driveway or parking lot, you should hire a trained asphalt contractor.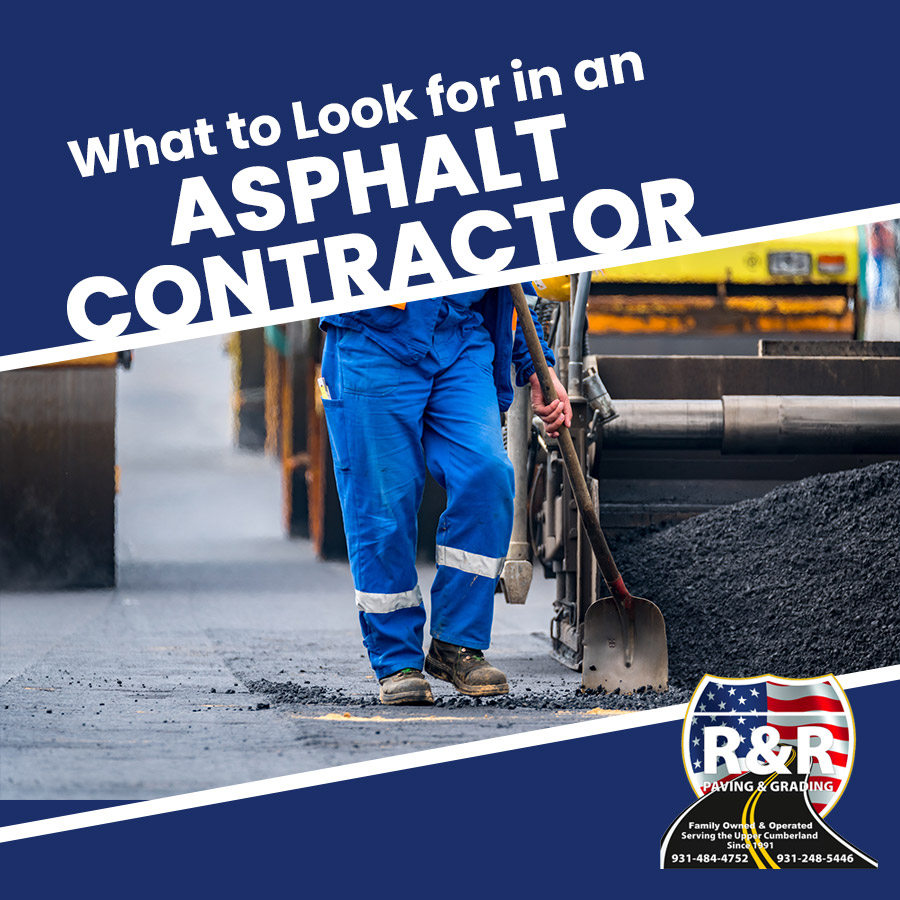 Our team at R & R Paving and Grading has been working in the asphalt paving industry for many years, and we know a thing or two about what makes someone right for the job. In this article, we will go over some key qualities to look for when choosing an asphalt contractor to make sure you are in good hands.
Experience- When hiring any contractor, but especially an asphalt contractor, you should look for someone with extensive experience in their trade. Our team has been working in the asphalt business since 1991, so you can count on us to deliver the top-notch results you deserve.
Insurance Coverage- Another thing to check before you hire an asphalt contractor is whether they are insured. No matter how confident a contractor is in their skills, they should carry insurance coverage in case of emergencies—if something goes wrong on the job and someone gets hurt or your property is damaged, your contractor's insurance should cover the associated expenses.
Great Reviews- A third key thing to look at when choosing an asphalt contractor is their company reviews. If a contractor is proud of their work, they should have positive reviews showcased on their website, and positive reviews shouldn't be hard to find elsewhere, either.