As a third-generation paving company, we do a lot of asphalt paving work for homes and businesses. Thus, it's natural that we often face interesting questions regarding our paving services from potential and existing clients. We are always happy to answer them as part of our commitment to quality and customer satisfaction.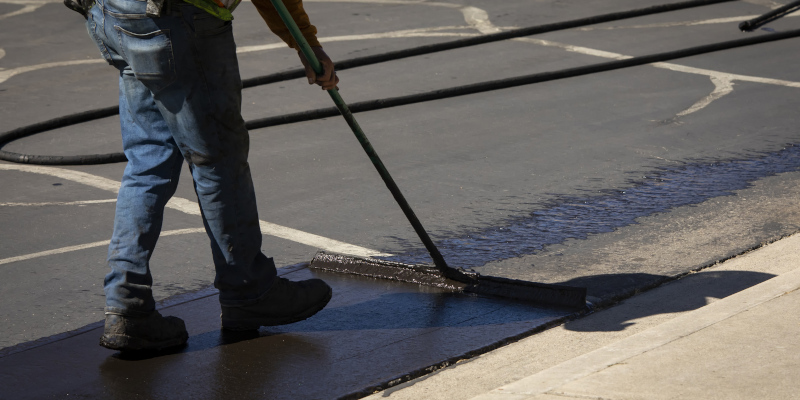 Some of the FAQs we receive about asphalt paving relate to sealcoating, so our expert team decided to take a look at some of them:
What is Sealcoating? Sealcoating is the process of applying a defensive layer on your paving to protect it from the long-term impact of elements such as water, UV rays, and dirt. It consists of a mixture of dissolved asphalt, mineral fillers, water, and sand. When applied, it acts as a seal that protects your asphalt pavement from external damage.
When Should I Sealcoat My Driveway/Parking Lot? Generally, you should call us in to sealcoat your new pavement a year after installation. This will allow ample time for your pavement to settle before we can seal it. Beyond that, we recommend that you reseal your pavement every 2 to 3 years for maximum protection.
Is Sealcoating Necessary? While sealcoating is not a paving requirement, it can double your pavement's lifespan. Therefore, it is an excellent way to protect your investment without needing frequent, costly repairs down the road. Furthermore, regular sealcoating gives your pavement an improved aesthetic and makes it look brand new.
At R & R Paving and Grading, we offer quality and affordable sealcoating in addition to our asphalt paving services. This ensures that your pavement gives you the best return on investment possible. If you would like to seal/reseal your driveway or parking lot, get in touch with us today.