Although asphalt paving is a relatively simple process, there are still a lot of steps that go into paving a new asphalt road. Below, we've covered the steps we take at R & R Paving and Grading when we put in a new road or paved surface at any location.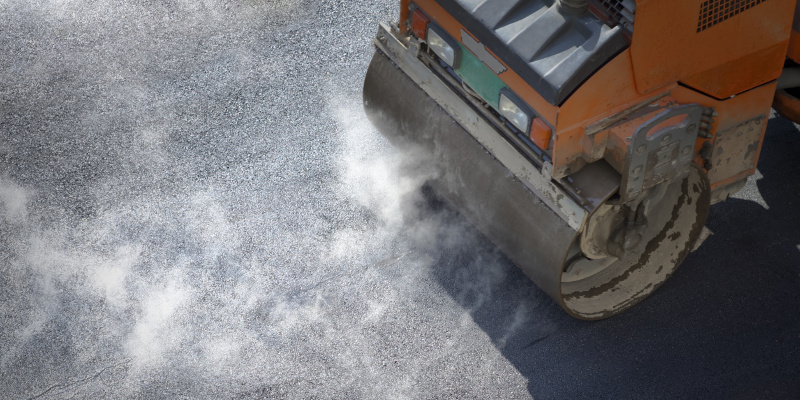 If there is an existing surface, like gravel or concrete, we remove that surface completely before getting the paving underway.
Once we have a clean slate, we take the time to properly grade the installation area. This will ensure the surface of the new road is smooth and doesn't prematurely crack.
We then prepare and lay down the sub base. This base is responsible for providing a stable surface for the new pavement material to hold onto.
After we fully grade and compact the sub base, we add the binder. The binder is a large aggregate mixed with oil, which makes it extremely durable and strong.
After all the supportive structures are in place, we can get started actually paving the area with asphalt. At this point, we will lay down a new layer of fresh asphalt.
Once the asphalt is put into place, we will complete a final roll to ensure the surface is smooth and properly compacted.
This is the general paving process we follow, but if there is something else that needs to happen to complete the process, we'll do it. If you have any questions about what the paving process looks like, contact us today.