When we tackle a paving project, we take the time to follow every step in the process properly.
Paving is one of our areas of expertise at R & R Paving and Grading, as our business name suggests. We're a locally owned and operated business serving Cookeville, Tennessee and much of the surrounding area. Our team members have been working in the paving industry for three generations, demonstrating our commitment to the needs of local clients.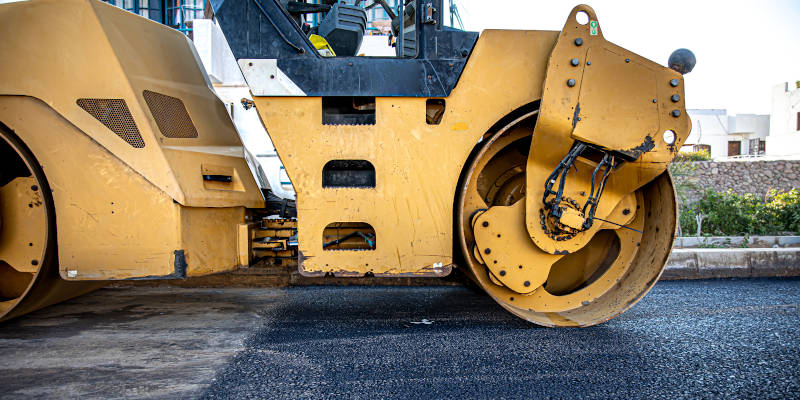 We partner with construction companies, contractors, property owners, and others in the area to handle a range of paving needs. On the residential side, we can create new driveways, pathways, walkways, and other surfaces for individual property owners. Our technicians also specialize in asphalt paving for commercial and industrial clients.
When we tackle a paving project, we take the time to follow every step in the process properly. We start by assessing the worksite and handling any excavation needed for land grading. This step ensures that moisture can drain properly, rather than leaving puddles that can cause significant damage to the newly placed surfaces.
Fast, efficient, and quality work.
"The guys gave me a quote in August last year but couldn't get to it until April due to weather and plant closing. They honored the original quote and followed up with a bang-up job on the driveway. Thanks again, guys."
★★★★★ Abraham M.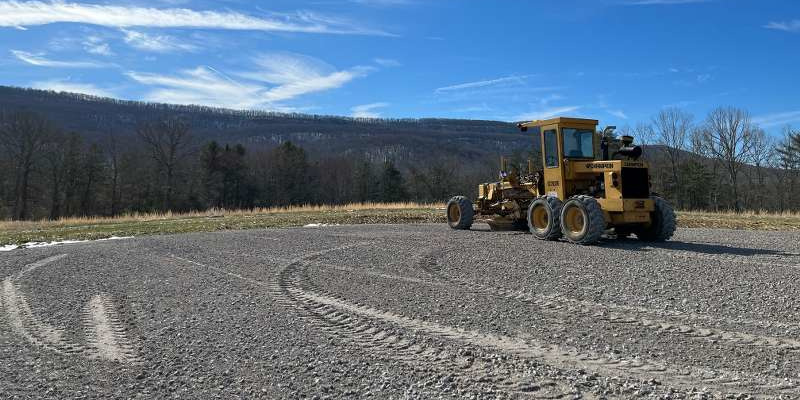 Grading
We'll handle all the excavation and grading to ensure your pavement sheds water properly.
Paving
Our team has over 30 years of experience in the paving industry, so you can count on us to help you with all your paving needs.
Striping
Our team provides striping services to ensure drivers using your pavement will always know where to go.
We provide top-notch asphalt paving services.
After performing the necessary grading, we'll install a base layer of gravel, followed by the installation of high-quality asphalt. We use materials that hold up well in the climate conditions in this area and create a durable and smooth surface. The final step in our process is applying sealcoat to protect it from the elements. We can also paint any necessary markings or lines to direct drivers and/or pedestrians for safety. If you have questions or
paving
needs, don't hesitate to
reach out to us
for more information.
FAQs About Paving Services
If your driveway, parking lot, or sidewalk is starting to show some signs of wear and tear, you may want to refresh these outdoor surfaces with new pavement. In case this is your first time looking for paving services, we've compiled a list of frequently asked questions that we get from homeowners and business owners alike. Continue reading to get a better understanding of your paving needs and what your project requires.
Hidden
What kind of surfaces can be paved?
Our team can provide asphalt paving services for both residential and commercial surfaces, including driveways, parking lots, roads, sidewalks, and more. We also offer striping options for parking lots, sealing solutions to keep your asphalt in great condition, curbing for roads and driveways, and much more. Just reach out to our team for more information.
How long will my paving project take?
There's no straightforward answer to this question, as every project is unique. When one of our experts visits your property to see how much work will need to be done, we'll be able to provide you with a precise estimate.
What does grading mean?
If a paving contractor or company says your land will need to be graded before paving can begin, this simply means that the area needs to be leveled out. Grading is the process of building a smooth, flat surface before laying down the paving materials. This will ensure that there won't be any unsightly bumps or unexpected dips once the project is completed.
---
At R & R Paving and Grading, we offer paving services for customers in Crossville, Tennessee and the surrounding area, including Cookeville, Sparta, Livingston, Spring City, and Jamestown.
Why Choose R & R Paving and Grading?
Our team has three generations of experience in the paving industry, and we are committed to delivering top-notch results. We strive to stand apart from other paving companies through the quality of our services, and we encourage anyone who needs help with a paving project to reach out to us.
See what some of our satisfied clients are saying about our paving services.
Check out the paving work we did at Chick‑fil‑A!
Asphalt may be the perfect material for your project.
Similar Services We Offer: