While asphalt is an extremely durable construction material, it will crack, oxidize, or deteriorate over time. Below are three signs that you need professional parking lot maintenance.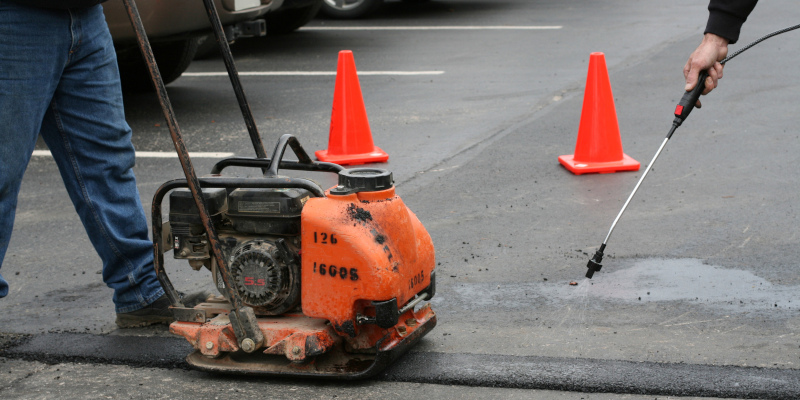 Deterioration, Fissures, or Fragmented Edges: Signs of asphalt deterioration are most often located in the joints of parking lot pavement and curb and gutter areas. If left unsealed or unrepaired, the cracks can deepen and spread throughout the entire surface of the parking lot. Taking early action to seal the cracks can effectively prolong the life of your parking lot.
Potholes: Potholes often develop when water infiltrates cracks in the parking lot's surface. Over time, the water erodes the asphalt and creates depressions or potholes. These potholes must be properly filled and sealed to protect against damage or injury in the parking lot. If you notice water accumulating on the surface of your parking lot, it could be an early indication that you need parking lot maintenance to restore and seal the surface before holes develop.
Oxidation: Oxidation can occur as a reaction to various elements like sunlight, wind, water, oil, or chemicals. The asphalt gradually deteriorates, breaking down the binding agents that strengthen this durable material.  If you notice that your parking lot asphalt is fading from black to gray, it's time to call in professionals for resurfacing and sealcoating to protect your parking lot.
At R & R Paving and Grading, we provide parking lot maintenance services. Contact us today to learn more about repairing and maintaining your parking lot.