If you are installing or refinishing a driveway, we can provide superior results.
The driveway at your home is used often, and with the weight of automobiles driving and being parked on it, it needs to be strong and durable. The most common driveway surface materials are concrete and asphalt, and when considering your options for driveway paving, we recommend asphalt.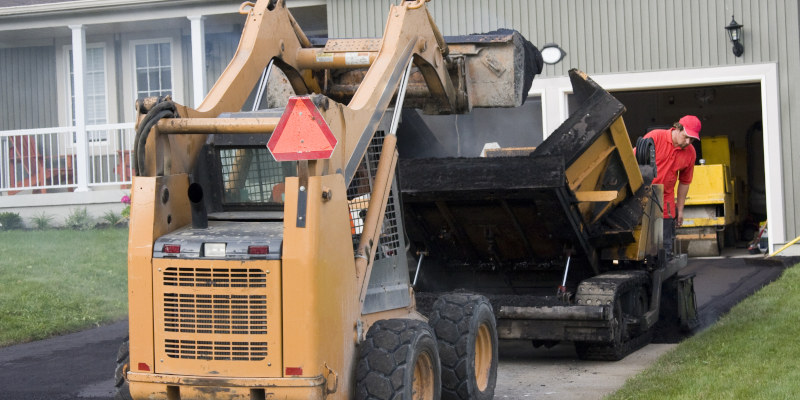 At R & R Paving and Grading, we provide driveway paving services for homes in Sparta, Tennessee. Asphalt is our driveway paving medium of choice, as it is a more cost-effective option that provides strength comparable to concrete. Asphalt is also cheaper and easier to maintain. Our team recommends sealcoating your asphalt surfaces every 2-3 years, while keeping all cracks and voids filled to prevent water penetration into the base layer.
Whether you are installing a new driveway or refinishing an existing one, we can provide all services in preparation for the job. We have an all-inclusive process and can excavate, perform site prep, grade and haul in the base material, and lay the asphalt. We have a passion for quality and bring our 30+ years of experience to provide superior results that will look beautiful and be durable.
Our business was established in 1991, and we are a third-generation family-owned outfit with a dedication to high-quality work. We strive for excellent communication and exceptional customer service coupled with fair pricing. We recognize the importance of all home projects and will work with you to provide exactly what you are looking for.
Give us a call today with any questions or to schedule with our friendly team. We are equipped to handle driveway paving jobs on almost any scale and will bring our experience to deliver great results. We look forward to working with you soon!
---
At R & R Paving and Grading, we offer driveway paving services for customers in Crossville, Tennessee and the surrounding area, including Cookeville, Sparta, Livingston, Spring City, and Jamestown.