Choose our team for home paving services.
As a homeowner in the Sparta, Tennessee area, you likely take a lot of pride in the way your home and property look. Many people enjoy maintaining their lawns and gardens, cleaning the exterior surfaces of their homes, and taking on home improvement projects to further boost their curb appeal. However, an old, faded, or worn-out driveway can easily distract visitors from all the positive features of your property.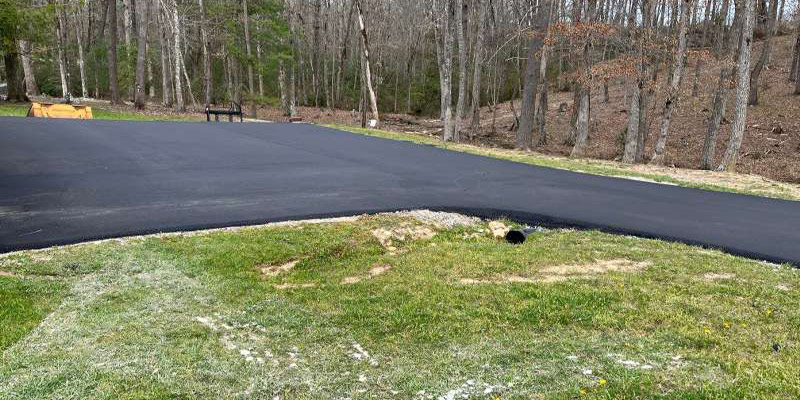 Fortunately, when you need home paving assistance, you can rely on our experienced team here at R & R Paving and Grading. Since 1991, we have been proudly serving this community and helping residents just like you with all their home paving needs.
Unlike other home paving companies in the area, we offer asphalt paving services for residential lots. Asphalt and concrete share many of the same benefits, but asphalt is much more cost-effective in the long run, including regular sealcoating services. If you choose to work with us on your home paving project, you can expect us to provide a comprehensive service, starting with excavating the site, carefully preparing the area, and laying asphalt. After the new surface has completely solidified, you'll be able to enjoy the new look and feel of your property in no time.
Our team recommends contacting us for sealcoating services every couple of years to ensure that your new driveway or parking area continues to look great for as long as possible. If you have any questions about the home paving process or our other services, please give us a call today.
---
At R & R Paving and Grading, we offer home paving services for customers in Crossville, Tennessee and the surrounding area, including Cookeville, Sparta, Livingston, Spring City, and Jamestown.