Our asphalt paving services can enhance your property.
Concrete and asphalt are two of the most commonly used paving materials for both residential and commercial projects. However, here at R & R Paving and Grading, our team specifically offers asphalt paving services for properties throughout the Jamestown, Tennessee area. Whether you're thinking about installing a new residential driveway or building an upgraded commercial parking lot, our team is ready to handle asphalt paving projects of all shapes and sizes.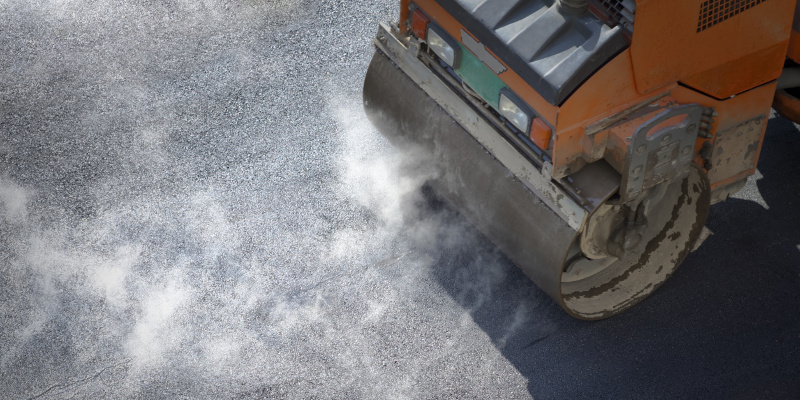 There are several reasons to choose asphalt paving. For instance, asphalt is a more cost-effective option than concrete, but it offers the same durability and reliability. Asphalt is also fairly low maintenance, making it a great choice for busy homeowners and business owners. Our team simply recommends getting your asphalt sealed every 2 to 3 years to prevent cracks and damage caused by the elements.
If you choose to hire our team for your asphalt paving needs, you can expect a streamlined process and friendly customer service from start to finish. We have over 30 years of professional experience in the asphalt paving industry, so you can rest assured that we can effectively handle everything from preparing your site to applying the final sealant. Furthermore, we are fully licensed and insured to give you additional peace of mind while we're working on your job site.
Whether you're ready to begin your asphalt paving project or you would just like more information about what the process would entail, we encourage you to reach out to our team with any questions you have. We would be more than happy to give you the answers you're looking for and help you decide if our services are right for your needs. To get started, simply give us a call today.
---
At R & R Paving and Grading, we offer asphalt paving services for customers in Crossville, Tennessee and the surrounding area, including Cookeville, Sparta, Livingston, Spring City, and Jamestown.