Do you have a paving project that needs to be completed? Asphalt is a great choice.
In regard to paving materials, there are two types that are most commonly used: concrete and asphalt. Asphalt paving is a great choice and our preferred medium at R & R Paving and Grading. We offer asphalt paving for homes and commercial properties in Sparta, Tennessee.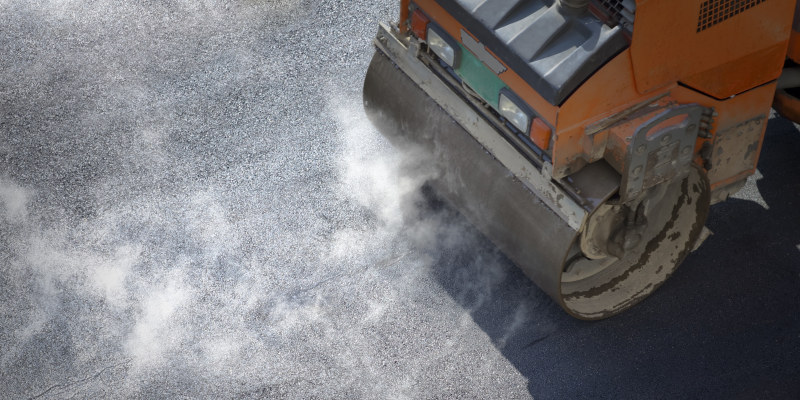 We can accommodate asphalt paving jobs of almost any scale, from residential driveways to commercial parking lots and small roads. Asphalt is our chosen medium because it is more cost-effective and comparable to the strength of concrete, but it's cheaper and easier to maintain. Asphalt is also smoother and more skid-resistant than concrete, increasing overall safety.
If you are in need of asphalt paving, we have an all-inclusive process and are able to undertake any paving job from start to finish, including excavation, site preparation, grading, bringing in the base material, and laying the asphalt. We can also provide seal coating maintenance of your asphalt surfaces, which is recommended to be completed every 2-3 years. It is important to keep all cracks and voids filled in between coatings to prevent water from penetrating the base layer, contributing to damage.
Our team has over 30 years of experience, and we have served the area since 1991 as a third-generation family-owned business. We know asphalt and bring our experience and expertise to provide superior-quality work to any paving job, big or small. We have a passion for quality and excellent customer service and communication so that we can be sure we are delivering exactly what you need.
Give us a call today to schedule with our team or to inquire about our asphalt paving services. Our fully licensed and insured team is more than ready and able to tackle any paving job you need!
---
At R & R Paving and Grading, we offer asphalt paving services for customers in Crossville, Tennessee and the surrounding area, including Cookeville, Sparta, Livingston, Spring City, and Jamestown.